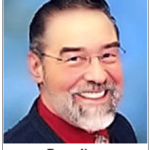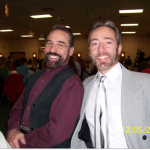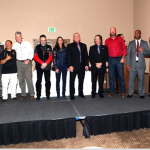 It is with a heavy heart that the CKA announce the news of the passing of the great Colorado Chinese and Indonesian Martial Arts Instructor, Mr. Bob Orlando, after a long battle with ALS.  Mr. Orlando was a great martial arts instructor and was one of the founding members of the Colorado Karate Association (CKA).  Mr. Orlando served on the original CKA Board of Directors during his tenure from 1986 until the failing health of his wife Teri in 1997.  During this time Mr. Orlando established Black Belt testing for judges and was honored as the 2nd person to receive the prestigious CKA Hall of Fame award in 1990.
Mr. Orlando was a Marine, Martial Artist, Teacher, Husband, Father, Grandfather, Mentor, Friend, Author, Christian, Innovator, Competitor, Judge, and the one we all looked to whenever he was around because of his knowledge and all around good nature.  He was a published author of two books 'Indonesian Fighting Fundamentals' and 'Martial Arts America' which was quite the satire on the martial arts community.  He had numerous videos and DVDs on the priciples of the art he taught.  He was very meticulous and analytical of his breakdown of the system he taught and was always trying new things to see what did and didn't work in his studio; always trying to improve on his art, his skills, and the skills of his students.
Mr. Orland was active in prison ministry.  Even at the end he was working on Bible teachings for inmates and discussing God and martial arts with anyone that would sit still; he would do anything help his fellow man.
He will be missed by the martial arts world and eveyone he touched.  He was a great man and a true friend to many.
God bless you Bob and your family